Kawasaki KI-100-I "Tony"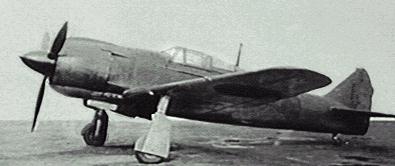 The full size KI-100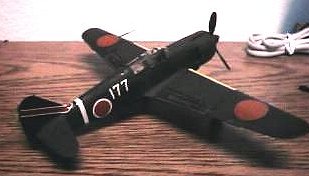 | | | | | | | |
| --- | --- | --- | --- | --- | --- | --- |
| Kit | Kit Manufacturer | Scale | Price | Options | Out of Box or Modified | Rating |
| Kawasaki KI-100-I Koh Tony | Hasegawa | 1/48 | $29 | | OOB) | 9.5 |
Note - New photos at bottom of page.
The KI-100 was an offshoot of the KI-61 Hein (Tony,) Japan's only inline-engine powered fighter of WWII. The engine, an offshoot of the engine used in Germany's ME-109 fighter, was hard to maintain and hard to produce. After a bombing raid which destroyed the plant manufacturing the engine, approximately 100 KI-61 "Tony" airframes were left sitting engineless. In an attempt to use these airframes and counter the problems with maintenance and availability, a radial engine was fitted after some reengineering work. In 90 days, the first KI-100 was rolled out, It ended up performing as well as or better than the KI-61.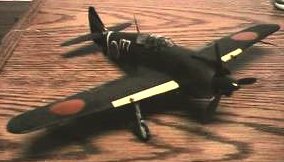 The kit is a Hasegawa KI-100-I Koh Tony "Fastback" in 1/48 scale. The kit comes together very nicely, with the only seam being the top of the fuselage to engine coewl ring join, and that was an 1/8 inch gap. The interior is detailed nicely, and to be honest, I spent all of two days on this model - the second one mostly waiting for paint to dry.
The kit also seems to share parts trees with the KI-61 model (also available from Hasegawa,) with canon armament, another canopy, propeller assembly, and the like. There is also a "bubble" canopy version available.
The kit was finished with Model Master Steel metalizer undersides, and Tamiya IJA Green top. The prop (though you can't see it in the picture) is in Gunze Sangyo Red-Brown, which seems to match the information I've found concerning the color of Japanese propellers. .