Douglas SBD-3 Dauntless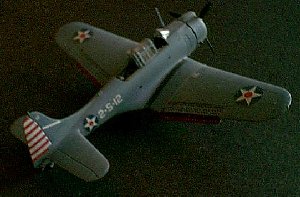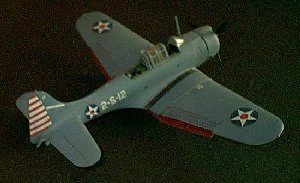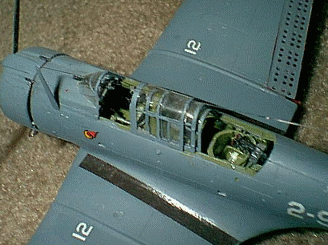 | | | | | | | |
| --- | --- | --- | --- | --- | --- | --- |
| Kit | Kit Manufacturer | Scale | Price | Options | Out of Box (OOB) or Modified | Rating (1-10 10=best) |
| SBD-3 Da | Accurate Miniatures | 1/48 | $25 | | OOB | |
The SBD Dauntless was considered obsolete shortly after the start of WWII. Nontheless, it was one of the primary aircraft responsible for American victories in the Pacific theatre - such as the Coral Sea and Midway battles.
Slow ("but deadly,") it would seem to be easy pickings for enemy fighters. It was, however, very maneuverable, and decently armed with two machine guns in the cowl and one or (in later versions) two machine guns in the rear cockpit.
Even after being (reluctantly) replaced by the SB2C Helldiver, the SBD soldiered on from Marine land bases until the end of the war, it (and the Wildcat and Catalina) being one of the only aircraft used from the beginning to the end of US involvement in WWII.
This kit is modelled after an aircraft used in the Battle of the Coral Sea.
There were no major fit problems, and very little sanding (just aft of the rear cockpit) needed to get a seamless fit. You must follow Accurate Miniatures' instructions to the letter, however! There are (roughly) 60 parts in the cockpit itself, but it shows when you're done. Take your time (even the instructions tell you to take a break at times!) and you'll end up with a great model of an important airplane.
.